Gay male bondage stories
Total: 2
Mason Meets Roland - Part One

Mason Reed lived in total abstinence for three years, following an abusive relationship. After noticing a particular gentleman around town for the past year, Mason summons enough courage to introduce himself. The friendship takes Mason into a new realm of intimacy, one that he was aware of, but had ignored, which helps him to emerge from his self-imposed shell. Contains vivid, erotic detailed scenes of M/M bondage, tickling, anal and oral sex...
Added: 27-Nov-2002
Karl"s Fullfillment

A True Story of M/M Bondage/Tickling Erotica...
Added: 07-Aug-2002

Random
Aiden's Week Alone : Part 1
Aiden's parents have gone on holiday's for a week leaving Aiden alone. There worst worries are him having a party but Aiden has more pleasurable things in mind...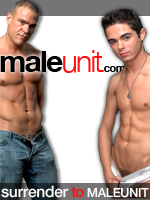 Related sites: