2257 Note
Some content was licensed from :

ZIPContent - ZIPMasters Inc.
Custodian of Records:
ZIPMasters Inc.
334 Cornelia Street,
PMB 177,
Plattsburgh,
New York,
12901,
USA

Arsenal Computer/Web-Legal
Brian Pritchett
20 Furmston Court
Letchworth
Herts
SG6 1UJ
England

Ounique Inc.
468 N. Camden Drive
Beverly Hills, CA
90210
Random
First Time in a long time!
First time was the BEST TIME with someone I meet on the Internet...

Do You Know?
Feel free to submit your own story! Top writers can win prized and be chooses and Top Writer of Year!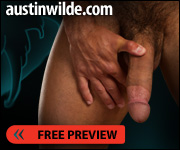 Random
Chess: Winner fucks loser
Heavy drops of rain came pouring down my face as I reached the pinnacle of my new found happiness. Everything seemed surreal; all I could remember was we were playing chess then...