Random
Secrets 13
Time has passed and Sean is still battling the demons that exist in and outside of his mind...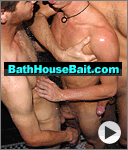 Do You Know?
Feel free to submit your own story! Top writers can win prized and be chooses and Top Writer of Year!

Random
Whatever Grady Want's...
A story about coming out and a first love, not just about sex...