Random
Passport to my Heart
Hi, my names Bob and I like fun. This is the story of fun wiht my best friends, Alex!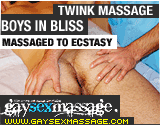 Do You Know?
Feel free to submit your own story! Top writers can win prized and be chooses and Top Writer of Year!

Random
The Show
I finally arrived into the motel in Chicago. I was there for the annual restaurant show representing the place I worked for. Chicago and Illinois were new to me, and I was excited about checking out the bars for the first time...