Contact Us
If you have any questions related aGayMen.com, feel free to ask us at webmaster at agaysex.com
If you want to advertise in our site (banner/button/text ads) in selected category
check for current rates our advertising page
Some content of our website was be purchased from Web-Legal, ZipMasters, PixMasters and from other sources. If you have any question related content (licences or anything else) - let us know at copyright@agaysex.com.
Please understand what we allow web surfers submit his own stories, and if will be any copyright violations - let us know.
Some erotic stories and pictures used at aGaySex.com was purchased at ZipContent.com, Web-Legal.com and Ounique.com.

ZIPContent - ZIPMasters Inc.
Custodian of Records:
ZIPMasters Inc.
334 Cornelia Street,
PMB 177,
Plattsburgh,
New York,
12901,
USA

Arsenal Computer/Web-Legal
Brian Pritchett
20 Furmston Court
Letchworth
Herts
SG6 1UJ
England

Ounique Inc.
468 N. Camden Drive
Beverly Hills, CA
90210
Random
Out of Gas
Two callused fingers found their way into my zipper, toying with my pubic hair. I was frightened, but comfortable with his kind touch. "You don't have to say a thing, son... your cock is speaking for you."

Do You Know?
Feel free to submit your own story! Top writers can win prized and be chooses and Top Writer of Year!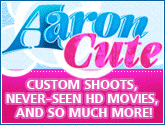 Random
Suprise Sublime Orgy in the Boy's Changing Room
My gay fantasies come true as my class explodes into a full on orgy...