Random
Jason story
After getting out of the military, I started taking college courses, trying to finally finish my degree, and was working the graveyard shift at a local porn store to pay the rent...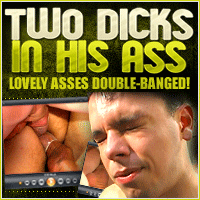 Gay stories in Greek
Do You Know?
Feel free to submit your own story! Top writers can win prized and be chooses and Top Writer of Year!

Random
My First Orgasm: Part 2
It was about 6.5 inches and fully erect. He was un uncut, and he had hair all around his pubic area. I plopped his head in my mouth, sucking it...