About Us
A Gay Sex was created for people who love to read erotic stories. We accept author's submissions and sometime licensing stories for this site.
Some of our content was licensed from Web-Legal.com, Zipmasters.com, Ounique.com, etc.

If you have question about this site - don't hesitate to contact us.
ZIPContent - ZIPMasters Inc.
Custodian of Records:
ZIPMasters Inc.
334 Cornelia Street,
PMB 177,
Plattsburgh,
New York,
12901,
USA
Arsenal Computer/Web-Legal
Brian Pritchett
20 Furmston Court
Letchworth
Herts
SG6 1UJ
England
Ounique Inc.
468 N. Camden Drive
Beverly Hills, CA
90210
Random
Criminal Obsession
This story is about a guy who has an obsession with his lifelong friend. His obsession only gets stronger as time progresses with a wicked twist close to the end...

Do You Know?
Feel free to submit your own story! Top writers can win prized and be chooses and Top Writer of Year!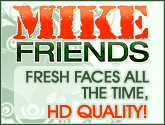 Random
Fucked HARD by my Teacher
LNL. Title says it all...