Random
Weekend at Kevin's
The best weekend of my life...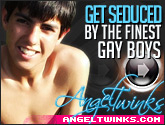 Do You Know?
Feel free to submit your own story! Top writers can win prized and be chooses and Top Writer of Year!

Random
Home Invasion Fuck
Daniel and his blond brother Matthew, escaping from police, break into a house only to discover black twink Ty and Asian twink Rith - sweaty interracial sex ensues...