Gay Illustrated Stories
Art Lessons : Part Two
As it turned out Jeff went off to school and I didn't see him for another year. When he showed up it was a surprise visit and he brought a roommate from college with him...
4 review(s), Rating : 8.15, Author : david pavlick, Added : 15-Apr-2008.


Miami: Jobs Hunting and Giving
Gene and Mark spend the summer between their junion and senior years with Gene's brother Don and roommate Joe. They discovered Miami was a magical place. Even Gene's 18th birthday present was special, very special...
10 review(s), Rating : 7.85, Author : david pavlick, Added : 11-Jul-2003.


Miami Story
It was the summer between our junior and senior years of high school and were so excited. My friend Gene and I had finally saved enough from caddying to afford a bus ticket to Miami...
9 review(s), Rating : 7.58, Author : david pavlick, Added : 20-Jun-2003.



Search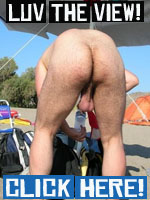 Gay stories by category:

Top Stories by niche:

Random story

Hard action in the locker room of his football club...
Random story

Hot surfer boys Kyle and Seth are straight and best friends. But after a day at the beach could all of this change for the buddies?